Land Transportation
LMG has wide experience in dealing with the shipments in overland, by providing the best logistics services that can be trusted.

Sea Freight
We bring your goods safely to worldwide destinations with our great sea fright services. We offer LCL and FCL shipments that are fast and effective with no delays.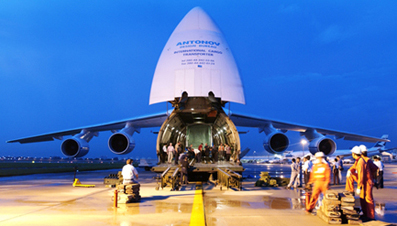 Read mor
AIR FREIGHT
With LMG your AIR FREIGHT is controlled from Ex-Work up to its final destination, Our international air freight services and air freight forwarding services are considered among the best in the world.
DOCUMENTATION SERVICES
LMG, generates accurate, timely shipping documents for customs entry requirements at the port of entry. Our concerns extend far beyond exporting/importing your cargo.
WAREHOUSING
We are one of renowned companies in Libya offering complete warehousing and distribution solution, we are one of the leading and most reliable logistic solution providers offering the best deals to our clients.
CONSULTING
GOOD ADVICE WORTH THEIR WEIGHT IN GOLD, EXTENSIVE EXPERIENCE AND KNOWLEDGE, ACQUIRED PARTLY THROUGH, BUT MOST ARE ACQUIRED THROUGH OUR LONG EXPERIENCE IN THIS FIELD, IS AVAILABLE TO YOU THROUGH OUR MANAGEMENT CONSULTING SERVICES.